About Us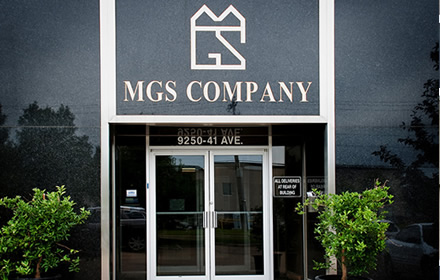 In its short years since our inception MGS Company has become one of Edmonton's best choice for granite and quartz countertops. We are locally owned and has been in operation in Edmonton since 2004. We take pride in our in-house trained full-time employees, none of our work is sub-contracted from our digital templators to CNC fabricators and right to our detailed installators.
The company has come a long way since its inception to what is now our over 75,000 sf of showroom, storage and fabrication facility. MGS Company has been involved in many projects large and small, from Fort McMurray right to Lethbridge Alberta and as far east as Saskachewan. We are involved with many commercial projects requiring high volume output to million dollar custom homes requiring refined details, are experienced fabricators have done it all. Our foremen and supervisors have a combined experience of over 35 years working with granite and stone. With our 4 CNC we are capable of producing 15 kitchens a day.
For all our builders needs, we will work together to give you our best lead time, service requirements, granite and quartz standardized packages to meet your next project requirements.
Please give us a call for your next Granite project large or small, our sales staff will give you their best service with integrity and honesty.